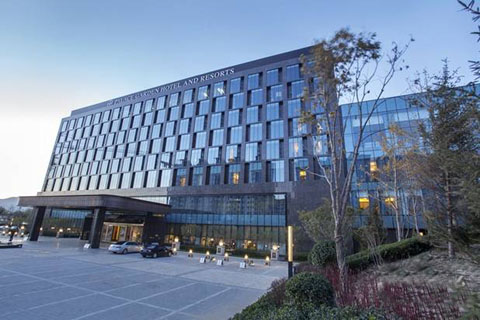 The Palace Garden Hotel (Langlizi Xishan Huayuan Jiudian) is located approximately 38 km (24 mi) from Beijing Capital International Airport.
Diners enjoy Chinese food at the hotel restaurant. In their spare time, guests can unwind with a drink in the bar.
Recreational facilities include a gym and an indoor swimming pool. Those wanting to relax can make use of the hot spring. This Beijing hotel provides Wi-Fi in public areas as well as parking on site.